Hello! This week's PERKS newsletter focuses on workshop routines.
Shine on, Ruth
PRACTICE
Clare Landrigan shares a wealth of ideas and practical resources for creating and sustaining virtual and hybrid learning communities.
ENERGY
Check out our 2020-2021 Click & Brick Professional Learning Calendar. You've been trusting us for nearly 20 years, and we promise to keep offering relevant and engaging professional learning opportunities! Make your professional learning plans for the school year!
REFLECTION
Bitsy Parks comforts a crying child after lunch, and realizes how essential it is to continually slow down the fast pace of learning in her classroom.
KINDNESS
We try. We fail. We try again. Mary Lee Hahn has written a beautiful poem about being kind to ourselves and each other in this brave new world of teaching.
SIGN-UP
NEW in 2020-2021! If you're thinking about moving your literacy instruction virtually, then you'll want to join this online workshop to consider the key components of workshop in a remote setting.
Each session includes a screencast, resources and a comment forum for reflection. Sessions released periodically September through December.
FREE to consortium members. Registration opens TODAY at our website: www.theleadlearners.org.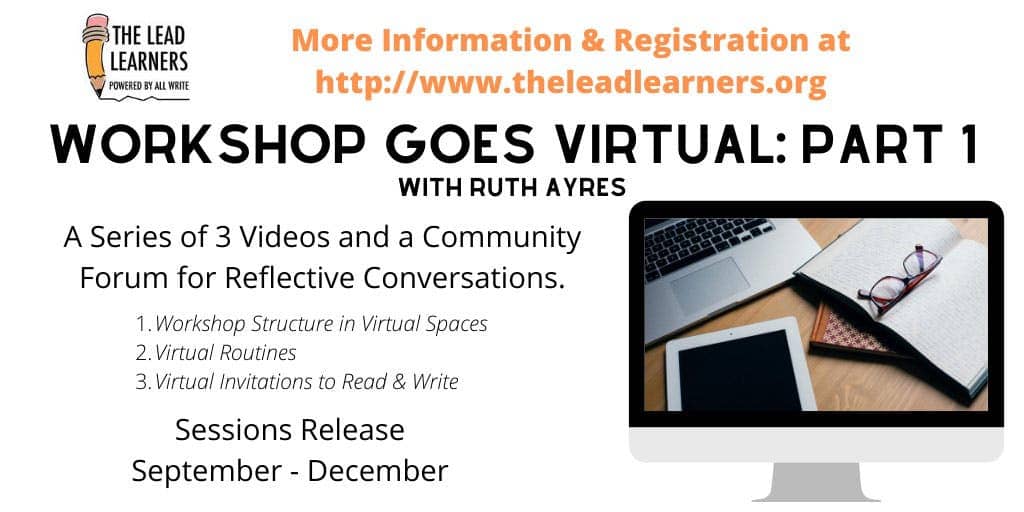 Think Tanks may be attended in-person or virtually. When you register, you receive an email with agenda and location information, as well as a link to attend a synchronous meeting. You also receive links to articles and resources based on the coaching focus and instructional focus of each meeting.
Think Tanks are a network of instructional coaches and teacher leaders.
October's Think Tank is open for registration.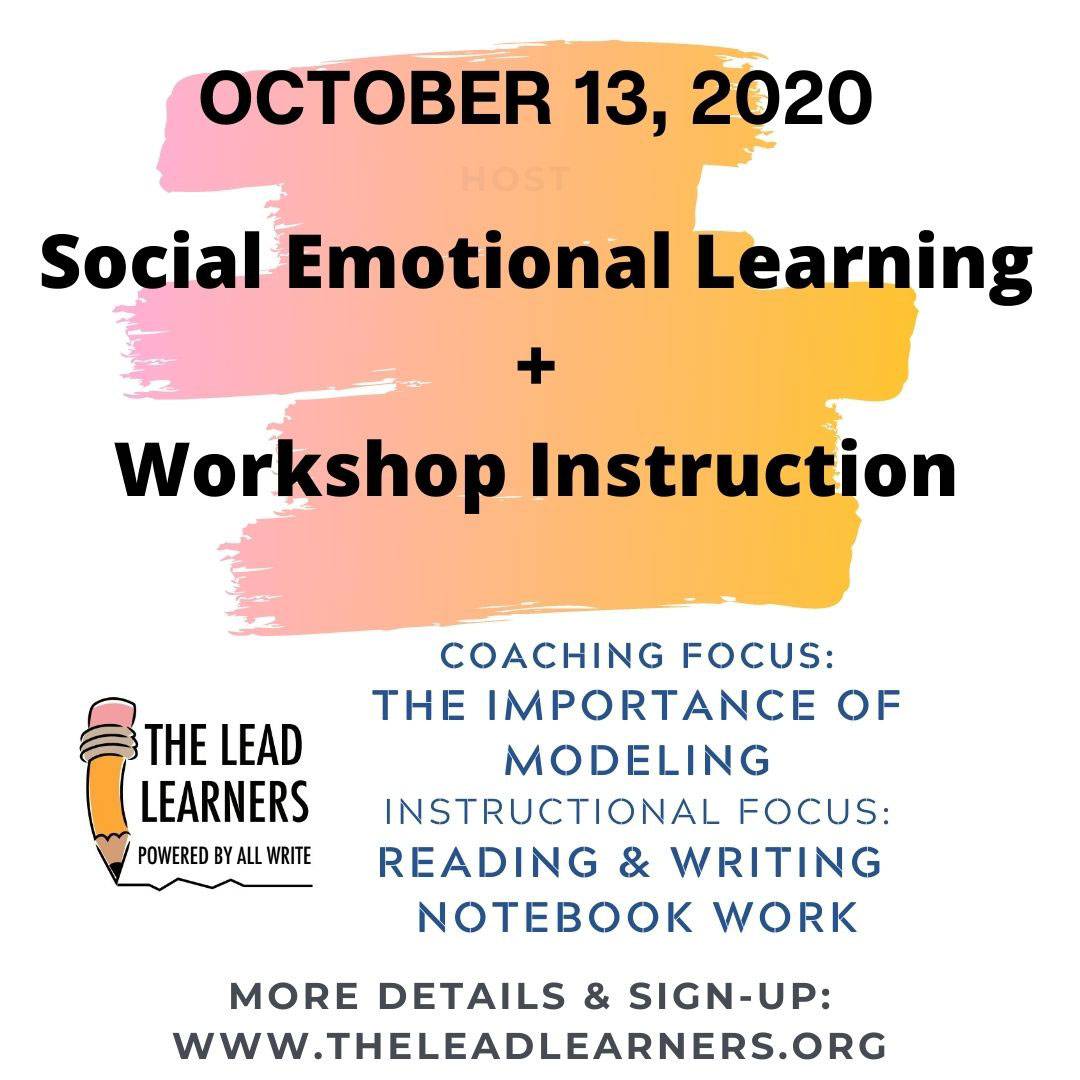 November's Think Tank is open for registration.